November 26, 2014, Weekend Confidential
Download PDF
Sharon Isbin: Notes From a Classical Guitarist
Sharon Isbin, a pioneer in classical guitar, faced a steep career climb, but she refused to accept the possibility of failure
By Alexandra Wolfe
For most of her childhood, Grammy-winning guitarist Sharon Isbin imagined a different career for herself: She wanted to be a rocket scientist. Her father, a chemical engineer, used to make her practice the guitar before she was allowed to work on the model rockets that she would construct and send speeding skyward.
The bribery worked. By age 14, Ms. Isbin performed as a soloist before an audience of 10,000 in her hometown of Minneapolis. "I walked out on the stage and thought, 'This is even more exciting than seeing my worms and grasshoppers go up to space,' " she remembers.
MORE FROM THE INTERVIEW
 
What inspires your music?
 
"I think I get my inspiration from life, from everything, and the music that I play has always had an association of the guitar with the human voice. I love working with singers."
 
How did you put the documentary together?
 
"Producer Susan Dangel introduced herself to me at a rehearsal with the New York Philharmonic. It took five years of filming. I'd think it would be done the following year, but then I'd be asked to play the Grammys or at the White House, and she'd say, 'We've got to get that.' I really got used to being followed around by a camera crew and they were very unimposing. They even came with me to Italy. We were in Venice together on the gondolas."
Now one of the world's pre-eminent classical guitarists, she's performed at the White House and Carnegie Hall and played with rock guitarists such as Steve Vai, Steve Morse and Nancy Wilson. She also founded the guitar department at the Juilliard School of Music. And in a way she's made it out of the Earth's atmosphere, too; in 1995, astronaut Chris Hadfield took one of her CDs into space.
As a guitarist in the classical music world, and as a woman in the guitar community, Ms. Isbin has had a steep climb in her career. American Public Television has just released for national broadcast a new documentary called "
Sharon Isbin: Troubadour
", tracking her rise as a musical pioneer.
Sitting in the living room of her New York apartment, filled with South American artifacts like dried-out piranha heads—as well as a model rocket—Ms. Isbin says that she hadn't been interested in music until age 9, when her family moved to Italy for her father's job. Her parents found a talented guitar teacher nearby and initially urged her older brother to study with him. When he found out the teacher wasn't giving rock guitar lessons, he declined, so Ms. Isbin "volunteered out of family duty." "Classical guitar was not on the radar of most kids in the U.S.," she says. "Had we not gone to Italy, I would've become a brain surgeon or a scientist, no question about it."
She took to the guitar in part because of its range. "The guitar can capture the cry of the human voice because we can create the sound in between notes, which you can't do on the piano, but you can if you're a singer or a violinist," she says.
Her interest in the instrument continued after her family returned to the U.S. when she was 10. Back in Minneapolis, Ms. Isbin didn't have an official teacher after she was 16, but she says growing up in a scientifically oriented household gave her the tools to continue to learn music on her own. She would experiment by sitting in front of the mirror and tape recording herself playing the guitar to test which hand positions created the best sounds. Ms. Isbin went on to Yale University, and after graduation in 1978 she started studying Bach interpretation with Rosalyn Tureck, a pianist. Ten years later, she released the compilation "J.S. Bach: Complete Lute Suites", and has since released over 25 albums, including "Journey to the New World" (2009) and "American Landscapes" (1995), which Mr. Hadfield brought up to the Russian space station Mir. She has personally won two Grammys and contributed to a third Grammy-winning album.
Along the way, Ms. Isbin taught at the Manhattan School of Music before joining Juilliard in 1989, where she became the school's first classical guitar teacher. She also tried to raise the profile of classical guitar with projects such as Guitarstream, a music festival at Carnegie Hall, and Guitarjam, a series on National Public Radio.
She credits her trajectory in part to her refusal to accept the word "no". Ms. Isbin doesn't write her own music, so she relies on other composers. At age 17, she asked Israeli composer Ami Maayani to write her a guitar concerto, but he looked at her and laughed. "He said, 'The guitar? What a silly instrument,' " she recalls. At a party that evening, she asked if she could play for him to try to change his mind. Five months later, he heard her play and agreed to write her a concerto. It took her eight years to persuade composer John Corigliano to agree to write a piece for her.
Ms. Isbin says that she feels like she goes into a trance when she plays. It helps that she practices transcendental meditation. "I feel like if I'm there in a trancelike state, the audience comes with me, and they're in that journey with me," she says. "Music takes people out of this world and into another for a period of time where hopefully they can experience the emotions of joy and sadness and nostalgia, but in a really artistically empowering way. So you might have tears streaming down your face, but you're still enjoying the music."
Playing at events such as the 9/11 memorial in 2002 for an audience of thousands—many holding out posters of their loved ones who had died in the attacks—made her realize that "art is a way of making sense out of the chaos of life and giving it meaning and purpose and transcendence," she says. "If you're expressing as a composer or performer or photographer something that is a painful experience with something that has beauty to it, in some fashion we have hope."
That particular performance, she says, reinforced why she chose to be a musician. "If I ever doubt why I'm spending eight hours at the airport waiting for a delayed flight or going without sleep, I remember this is why."
Ms. Isbin spends at least half the year traveling to concerts, she says. Part of her trips involve curating other performances. As director of the guitar department at the Aspen Music Festival, she has incorporated into the program different sounds all around the guitar, from folk music to jazz to bluegrass. "It was a wide net, and I think people really loved it because of the hip image and impression guitar has in our culture, and its relationship to all these different genres," she says.
When she's home in New York, Ms. Isbin says that she balances her practicing and teaching schedule with meditation and riverside runs near her Upper West Side apartment. In 1995, Ms. Isbin came out in the press as gay. At the concert following that mention in a newspaper interview, she received a standing ovation before she even began playing.
Ms. Isbin sometimes plays as many as 20 concerts a month. To prepare for a show, she meditates and then practices only lightly, so that onstage she can "flip the switch and pretend it's the first time ever."
These days, she is working with jazz musician Chris Brubeck on a concerto that she'll perform in April with the Maryland Symphony Orchestra, and early next year she'll go on tour with Metropolitan Opera singer Isabel Leonard. "What's been fun for me is I don't ever know what's around the corner," she says.
With the new documentary, she hopes to show people of any occupation that perseverance pays off. "There was nothing that said this dorky-looking little kid who practiced 20 minutes a day and didn't even like classical music would ever become a troubadour," she says.


October 10, 2014
GRAMMY-Winning Guitarist Sharon Isbin Will Be The Subject of a Documentary, To Be Broadcast Nationally On Television Nov-Dec
Warner Classics to release special box set featuring five of Sharon Isbin's greatest albums Oct 14, in conjunction with documentary broadcast.
 
"Sharon Isbin: Troubadour" will explore the trailblazing performer's extraordinary career, with guests including Michelle Obama, Joan Baez, Martina Navratilova and more.
 
"She has broken every glass ceiling for guitar and for women in her field."
With the release of her new documentary and a box set of five of her most popular albums, 2014 is ramping up to be an exciting year for Sharon Isbin, "the pre-eminent guitarist of our time" (Boston Magazine) and winner of multiple GRAMMY awards.
Sharon Isbin: Troubadour
, a one-hour documentary presented by American Public Television, will air on nearly 200 public television stations this November-December and be released on DVD/Blu-ray by Video Artists International. It paints the portrait of a trailblazing performer and teacher who over the course of her career has broken through numerous barriers to rise to the top of a traditionally male-dominated field.
The film, produced by Susan Dangel and narrated by NPR's Susan Stamberg, features guest appearances by Joan Baez, Martina Navratilova, Garrison Keillor, David Hyde Pierce, Michelle Obama; rock legends Steve Vai, Janis Ian, Lesley Gore; composers Tan Dun, John Corigliano, Christopher Rouse, Joan Tower; jazz greats Stanley Jordan, Paul Winter, fiddler Mark O'Connor; and many others. Performances are showcased from international concert stages, the GRAMMY Awards, and the White House.
Watch the trailer for
Sharon Isbin: Troubadour
:
In coordination with the documentary broadcasts, Warner Classics will release a box set of five of Isbin's most popular albums on October 14. The collection brings together cornerstones of the guitar concerto repertoire by Rodrigo and Villa-Lobos performed with the New York Philharmonic; arrangements of perennial Baroque favorites; music from South America with organic Brazilian percussion and guest Paul Winter; two GRAMMY Award-winning discs: concerti by Christopher Rouse and Tan Dun (written for Isbin and featured in the documentary), and her imaginatively-programmed solo disc 'Dreams of a World'.
More Info
Isbin will also embark on a US tour this November that will demonstrate her "jaw-dropping technique and lyrical interpretations [that] have helped bring the guitar into the classical mainstream" (Washington Post), reaffirming her position as "one of the best guitarists in the world" (Boston Globe).
Tour Dates


10/29/2014
Sharon Isbin Talks "Troubadour" Documentary and More — Exclusive Interview
By Laura B. Whitmore

This Grammy Award-winning classical guitarist shares her recent projects and new insights.
Sharon Isbin is an anomaly.
Yes, she's a female guitarist in the classical genre, and that is very rare. But even more rare and impressive is the fact that when she saw a dearth of compositions for guitar with orchestra, she found a way to have them created. For her. By some of the top composers in the world.
To say she is persuasive is an understatement. To say she is a precious, virtuosic and tenacious talent is not.
Currently Isbin is celebrating the imminent release of a documentary on her life and career, presented by American Public Television and set to air in November and December of 2014. The one-hour special, titled
"Sharon Isbin: Troubadour"
, is a wonderful piece that artfully shares this artist's passion for musical creation and exploration.
Isbin has a pioneering spirit and has often found a way around obstacles and embraced genre-bending projects.
Here we had the opportunity to talk with her about this new film, and some of her other experiences and projects as well.
How did this documentary project come about?
Well, it began about six years ago. I was invited by the composer John Williams to hear a rehearsal of his with the New York Philharmonic. I was so blown away by the videos that were accompanying his conducting. At one point, I exclaimed, "Wow, that's extraordinary. Who did that video?" And a voice behind me said, "I did".
I turned around and there was only one other person in the hall. And that turned out to be the producer Susan Dangel, who has worked for many years with John Williams. So we began to talk and one thing led to another and she offered to explore the idea of creating a documentary on me. Five years filming later, and another year of post-production, here we are.
The quality is fantastic. She definitely knows what she's doing.
And the director of photography Rob Fortunato is considered one of the top in the business. I feel very fortunate that she has had a wonderfully creative input into what she has designed and put together and that she has assembled an outstanding team in the process. The editor Dick Bartlett is an Emmy award-winning editor.
They did such a great job of telling your story. It was really wonderful to watch. How do you feel when you watch that?
I've seen it many times now. Normally now when I go to a screening, if I'm performing after, I usually go to another room to practice. But I have really enjoyed it and it always makes me smile. It's something that communicates a lot of joy, and there's a lot of humor. I remember telling Susan, "Please make it funny".
I think what struck me as interesting is that you seem to like a challenge. We'll talk about the whole "female guitarist" thing later, but you pick an instrument that it's a stretch to find even works for you to play, and then you...
What a dumb choice to pick guitar, in other words (laughs). It's true!
Watch the trailer for
"Troubadour"

Well, I'm guessing you didn't realize that there weren't many classical ensemble pieces created for that instrument when you started.
The first composer I ever talked to about writing for me when I was 17 was Ami Maayani. His response when I asked "Would you like to write a guitar concerto for me?" was: "A guitar—what a silly, stupid instrument. No way!" Eventually, I talked him into it after he heard me play. So I think that kind of sums up the odds that I have been facing really all my life. If you think that with the New York Philharmonic, I'm still the only guitarist they have ever recorded with.
I had two battles in the classical world.
I've had to really work to create the respect that the instrument deserves and one of the ways of doing that is getting composers who are well-established in the mainstream to write for me, and their popularity, their integrity, their claim has helped to launch the guitar into a lot of spheres it hasn't been before.
And then I love how you sort of stepped sideways, if you will, into working with Steve Vai, Stanley Jordan, some of the other artists that were in your recent album, Sharon Isbin & Friends: Guitar Passions. Why don't you talk about that a little bit? Was that because you needed another challenge?
Actually, that happened very organically. Back in the 1980s, when crossover was considered a dirty word, I was asked by Larry Coryell and Laurindo Almeida, to join them in a concert and my first thought was, "What will we play together?" They said, "Don't worry. We'll make arrangements. We'll make sure you have things to do that you can do really brilliantly and it will all work out."
I was a bit skeptical but the end result was so much fun that we ended up touring together for five years, making a recording, and that was the beginning by accident of going into this other world.
I had since worked with people like Antonio Carlos Jobim, toured with Herb Ellis and Michael Hedges, (his last tour before a fatal car accident), and the current guitarists and musicians I've been working with like Steve Vai, you mentioned, and Stanley Jordan, Nancy Wilson from Heart, Steve Morse, and for a long time, Paul Winter from the Paul Winter Consort—these are musicians I've been drawn to because I have enormous respect for their artistry.
I think they're brilliant and I was able to imagine how a collaboration might sound—that's why it really has come together.
I wouldn't say that happened by accident. I think you seem to have this open vision, so yes, perhaps, what sparked that vision was accidental, then what you did with it was no accident.
Well, thank you. Steve Vai, for example, we were introduced by The Recording Academy and were asked to play together on a program called "Nothing But Guitars". We struck a wonderful friendship at that time and our musical collaboration has continued to this day.
So, what do you see happening next? You've got this documentary coming out and you'll be doing some events I saw on your site around that, but do you have some other new challenge that you might want to share?
Oh yes. After I promised myself no more, they are coming. And I'm excited that American Public Television is presenting the documentary in a national broadcast this November and December that will be carried by nearly 200 public television stations. Video Artists International will release it with bonus performance material as a DVD/Blu-ray also this year.
And new projects coming up: Chris Brubeck, is writing a concerto for me for guitar and orchestra, a tribute to his late father, Dave Brubeck. Chris is a jazz artist/composer who's had many prestigious commissions, from the Boston Pops, to the BBC London Proms. It's exciting to see what's happening for him. The work he's writing will incorporate his love of jazz and those influences, as well as really interesting Middle Eastern grooves.
Well, that's exciting!
It is, with the premiere in April 2015, the next challenge will be to bring that to life.
Another composer writing a work for me is Richard Danielpour. He's been commissioned by Carnegie Hall and the Harris Theater in Chicago to write a song cycle I'll premiere with one of the hot opera stars at the Metropolitan Opera, Isabel Leonard. We're touring this year and next, and the premiere will be a year from now.
Let's talk a little bit about you as a "female guitarist". Does it bother you that you're called a "female classical guitarist", not just a "guitarist"?
I'm amused by it. Of course, you wouldn't say, "and the male guitarist", but because it's still something of an anomaly in the music world, I think highlighting that just brings it to people's attention that we still have a ways to go, and that it's important to acknowledge the pioneering and groundbreaking efforts that are a part of being a woman in this business.
Has it ever cause some concern for you?
I'll never know the things that I don't know. What I do know is that it has inspired me in a very positive way to be the absolute best that I can be. So that I would eliminate any question based on gender.
Do you see yourself as a role model for other girls and women?
A number of young women and girls who have been drawn to become musicians or become guitarists tell me that I have inspired them to do so. I'm sure there's an element of truth to that, but I think that what's important is that we follow our passion, do something that we believe in but do it with integrity and the highest possible standards, and that good things will come from that.
As I watched your documentary, there was one quote that really stood out for me. You said, "No just means try harder".
Absolutely!
Warner Classics just released a box set of five of Isbin's most popular albums on October 14. The collection brings together cornerstones of the guitar concerto repertoire by Rodrigo and Villa-Lobos performed with the New York Philharmonic; arrangements of perennial Baroque favorites; music from South America with organic Brazilian percussion and guest Paul Winter; two GRAMMY Award-winning discs: concerti by Christopher Rouse and Tan Dun (written for Isbin and featured in the documentary), and her imaginatively-programmed solo disc
"Dreams of a World"
.
More Info
Isbin will be touring in the U.S. for the remainder of 2014.

April 12, 2014
'Sharon Isbin: Troubadour' documents the 'fearless' classical guitarist
By Jim Bessman, Manhattan Local Music Examiner
Following Thursday's New York premiere of the 57-minute documentary
Sharon Isbin: Troubadour
for a full house at Lincoln Center's Bruno Walter Auditorium, its producer Susan Dangel, calling Isbin a "one-of-a-kind artist," invoked the "fearless" tag ascribed to her in the film by composer Tan Dun.
Photo: J. Henry Fair
How, asked Dangel, was Isbin, a once shy and serious little girl from Minneapolis who as a youngster was as interested in launching model rockets as playing guitar, able to convince composers like Dun, John Corigliano, Christopher Rouse and Joan Tower—not to mention world-class musicians including Joan Baez, Stanley Jordan, Steve Vai, Paul Winter, Mark O'Connor, the Minnesota Orchestra and Nashville Symphony—to compose and/or collaborate with her, a female classical guitarist on her determined way to becoming the world's best?
At 17, noted Dangel, Isbin boldly confronted established composers to write music for her.
"I tried to get to what's inside you," she said to Isbin, "[to] what made you see that and do that. I hope it came out [in the film]."
"I didn't know any better!" Isbin contended, though averring that she learned early on not to take "no" personally, and in the case of Corigliano, who was in the audience and quickly agreed, "drive him crazy."
"The thing about Sharon," he said, "is she always comes to you with an idea"—in his case, writing her a concerto, even though "I don't know anything about guitar—and still don't!" He also felt that everything she played sounded "Spanish," and intentionally came up with something that didn't in "Troubadours (Variations for Guitar and Orchestra)", from her 1995 album
American Landscapes
and now the slightly modified title of her documentary.
As for Dangel's idea of doing
Sharon Isbin: Troubadour
, she recalled her chance meeting with Isbin at a rehearsal at Lincoln Center by composer John Williams, who was conducting live to Dangel-produced videos.
The
Troubadour
project, then, began six years ago, and took over five years of filming at venues, locales and events around the world and including the Grammy Awards, the White House and a Garrison Keillor program.
"I'm fascinated with classical musicians and how hard they work," said Dangel, the longtime producer of the Boston Pops and Boston Symphony on PBS as well as other PBS specials, and videos for James Taylor. "I wanted to show what it takes to be a classical musician, and wanted people to see Sharon perform—so there are big stretches of music."
Narrated by NPR's Susan Stamberg, the film also has plenty of archival footage of Isbin's childhood and teen years that shows her initial guitar achievements as well as toy rocket play.
Isbin saluted her supportive parents for their encouragement of her career, and Dangel for her documentation of it.
"She made great decisions along the way," she said. "I'm glad I wasn't part of it. I wouldn't know what to do."
Dangel succeeds in showing how Isbin blazed the trail in rising to the top of the traditionally male-dominated field of classical guitar, as well as the overall music world as a classical guitarist.
"I think I just wanted the music," stated Isbin, summing up her lifelong focus.
Moderating the conversation, the Recording Academy's New York senior executive director Elizabeth Healy noted how inspiring Isbin is for people in the music industry who likewise choose to go their own ways, especially young people who may meet the same obstacles that Isbin always surmounted.
"The music industry is changing every day," Isbin noted. "Everyone must be creative—myself included—in order to [continue to] express ourselves and share with everybody, and still make a living."
Taking questions from the audience, Isbin clearly impacted a young girl, who asked how long she practiced each day, with her response of "zero to 10 hours." Singer-songwriter Tom Chapin didn't so much ask a question as convey his sense of being overwhelmed by her guitar sound in the movie.
And Isbin's building neighbor David Hyde Pierce was there, having appeared in the movie and complained that all of Isbin's awards should be carted to her apartment via the freight elevator instead of interfering with fellow tenants' laundry lugging via the regular ones.
Next up for Isbin, she said, was a "cross-genres" guitar concerto written by the late Dave Brubeck's son Chris Brubeck, to be debuted next year with the Maryland Symphony.
Sharon Isbin: Troubadour
, meanwhile, will eventually be shown on American Public Television and released on DVD.

February 2014
GRAMMY Hall Of Fame Inspirations: Sharon Isbin
From Elvis Presley to Andrés Segovia, Grammy-Winning Classical Guitarist Reveals Five Grammy Hall Of Fame Recordings that Connect Her Musical Dots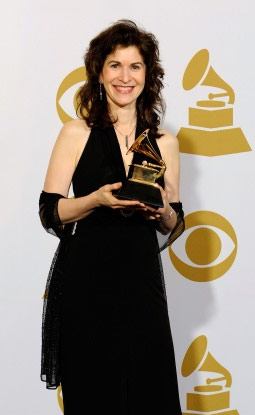 Photo: Kevork Djansezian/Getty Images
(To commemorate the GRAMMY Hall Of Fame's 40th Anniversary in 2013, GRAMMY.com has launched GRAMMY Hall Of Fame Inspirations. The ongoing series will feature conversations with various individuals who will identify GRAMMY Hall Of Fame recordings that have influenced them and helped shape their careers.)
There aren't many artists whose musical dots connect Elvis Presley, Andrés Segovia and "Space Oddity" astronaut Chris Hadfield, particularly among classical guitarists. But those are key points highlighted as Sharon Isbin draws the rather complex, colorful picture of her wide-ranging musical accomplishments and the evolution of her tastes and sensibilities, not to mention astonishing skills behind them.
Presley and model rocketry both led to her dedication to guitar, if indirectly, which, in turn, led to a guitar she endorsed and her album,
American Landscapes
, accompanying Hadfield in a space shuttle rendezvous with Russian cosmonauts in 1995.
"Chris Hadfield was going to be launched in the space shuttle [Atlantis]," says Isbin. "He'd discovered a travel guitar I endorsed and offered to take one up as a gift to a Russian cosmonaut on the space station. What about the synchronicity of that?"
Synchronicity figures in many of her connections, from being a student under Segovia, to collaborating with Joan Baez, to recording with a wide range of guitar stars (Steve Vai and Heart's Nancy Wilson, among them) on her latest album, 2011's
Sharon Isbin & Friends: Guitar Passions
. It's all about her continuing journey.
The two-time GRAMMY winner has given much thought to these connections lately.
Sharon Isbin: Troubadour
, a documentary about her life and art, has just been completed, and it's yielded certain patterns and unexpected epiphanies, which are clearly reflected in her choices of GRAMMY Hall Of Fame Inspirations recordings.
Music Of Albéniz & Granados
Andrés Segovia
Decca (1944)
Album
Inducted 1998
"I first met [Segovia] when I was 14. My father is a scientist and would commute a couple of times a month to Washington, D.C., from Minneapolis where we lived. Doing so, he discovered a guitar shop where the owner, Mr. Papas, was a colleague and friend of Andrés Segovia. My father would fly me up. I started with having a lesson with Mr. Papas. He offered, after giving me a few lessons, to introduce me to Segovia when he came to D.C.
"One thing that stuck with me and stayed in my memory was to be a few inches away from [Segovia], the beautiful gemlike tone he had in his right hand, and to experience that so close was something that became a model for me that I always held as an ideal sound that I wanted to create. Like melting butter. This beautiful sound you could bathe in.
"He is best known for Spanish music, which is featured on this 1944 album. This music is really something [that] brought out the essence of the compositions. Even though they were written for piano, he made it sound like guitar music, because both of these composers were inspired by Spanish flamenco [guitar]. And they tried to bring that to the piano, but here it found its home."
"Are You Lonesome Tonight?"
Elvis Presley
RCA Victor (1960)
Single
Inducted 2007
"Why did I pick the guitar? When I was 9 years old, our family took a sabbatical year to live in Italy. My older brother said he wanted guitar lessons. My parents managed to find a teacher who had studied with Segovia who was touring through Europe and coming twice a week to Varese, where we were living. Aldo, the teacher, lived in Milan and would commute. My parents brought my brother to the interview and as soon as he realized it was classical, he said, 'No! What I wanted to do was be the next Elvis Presley!' He never took a lesson and I offered to take his place. I had played piano [for] a couple of years, but gave it up at 8. So I said I would volunteer for this.
"Later when I became a teenager and then [a] college student, I really fell in love with Elvis Presley's music. Magical! His voice [had] a tone with similar features to Segovia. This song — the end of each line is like a kiss, so beautiful and sensuous. I relate to that, the tactile feeling of touching the strings. If it hadn't been for Elvis Presley, I wouldn't have started guitar."
Chopin: The Complete Nocturnes
Artur Rubinstein
RCA Red Seal (1965)
Album
Inducted 2004
"When I was about 14, we were back living in Minneapolis and I had a chance to hear Artur Rubinstein do a solo recital of all Chopin. That was mesmerizing. To me, he is the ideal Chopin interpreter. I have listened to this CD so many times it's amazing it still plays. The lyricism of his playing, the sensuality of it, the way he phrases, the sense of rubato — all of that became a model for me on guitar, even though I don't play Chopin."
Getz/Gilberto
Stan Getz & João Gilberto
Verve (1964)
Album
Inducted 1999
"I was very fortunate also to meet Laurindo Almeida in the 1980s, one of the great Brazilian guitarists who brought bossa nova to North America. We ended up having a trio called Guitarjam, and in that process he introduced me to Brazilian music. To have a mentor like [him] and learn the in-between beat and perform and record with him for five years was a joy as well. During that time I met Tom Jobim [composer/guitarist Antonio Carlos Jobim], and worked in collaboration with him as well as another Brazilian guitarist, Carlos Barbosa-Lima. We recorded an album with him and opened one of Jobim's concerts in New York. And Jobim plays on this album, a perfectly ideal example of Brazilian bossa nova. You can hear Jobim playing and the beautiful voice of Gilberto.
"This is the album that introduced Astrud Gilberto in 'The Girl From Ipanema', so it's historic as well as being a great representation of bossa nova to this day. And Stan Getz, being a great sax player, little did I know that I would soon be collaborating with Paul Winter, another great aficionado of his. We formed a trio with percussionist Thiago de Mello, performed together for many years and made an album,
Journey To The Amazon
. That was the first year [1998] The Recording Academy [awarded] the [Best Classical Crossover Album] category and we received a nomination."
Joan Baez
Joan Baez
Vanguard (1960)
Album
Inducted 2011
"When I was a kid and volunteered to take lessons, it was because I was familiar with folk music and loved it. And when I was in college I was over the moon about Joan Baez. I can't tell you how moved I was by her music. It would always make me cry, somehow [I was] deeply touched by the quality of emotion she brought to it and loved the songs as well. Little did I imagine I would meet her, let alone play with her. What happened was I had collaborated with the British composer John Duarte on 'Appalachian Dreams', a wonderful work inspired by music from the mountains, on my first GRAMMY-winning album,
Dreams Of A World
, in 1999. He said, 'I'd like to write you another work.' I said, 'How about something inspired by the songs Joan Baez made famous in the early part of her career?'
"I tracked her down and asked if it was OK to have a piece called 'The Joan Baez Suite'. She gave it her blessing. We premiered it in San Francisco. She was away but sent her mother for her, and she gave it thumbs up. She heard a tape and loved it. And she offered to sing on it when we recorded. We recorded out at Skywalker Sound and added it to the album. She sings 'Wayfaring Stranger' and 'Go 'Way From My Window', on the album
Journey To The New World
[released in 2009, which also] won a GRAMMY. When she came to New York to hear it, she pulled up a chair and said, 'Why don't you play for me?' She pulled up a chair a few inches from me. I began to play Segovia's 'Asturias' and opened my eyes and saw she had tears streaming down her face. It was a piece her father had played for her, Segovia's recording. It was remarkable that the woman who put me in tears was now having this moment.
"This particular album of Joan's, from 1960, was my favorite. [It's] a perfect example of her music."
(Two-time GRAMMY-winning classical guitarist Sharon Isbin is currently performing dates on the Guitar Passions tour with Stanley Jordan and Romero Lubambo. The tour takes its name from her 2011 album,
Sharon Isbin & Friends: Guitar Passions
,
which features duets with
Jordan, Lubambo, Heart's Nancy Wilson, and Steve Vai
.
Isbin is the subject of a one-hour documentary,
Sharon Isbin: Troubadour
, which will debut later this year.)
(Steve Hochman has been covering the music world since 1985. He can be heard regularly discussing new music releases on KPCC-FM's "Take Two" and the KQED-FM-produced show "The California Report," and he is also a regular contributor to the former station's arts blog "Without A Net". For 25 years he was a mainstay of the pop music team at the
Los Angeles Times
and his work has appeared in many other publications.)


February 19, 2014
Flashing Her Passion for Guitar
By Lou Fancher
Fans of Grammy Award-winning guitarist Sharon Isbin, who performs Tuesday at Livermore's Bankhead Theater, should thank the gods of classical guitar her older brother didn't want to grow long fingernails.
His reluctance to do so allowed Isbin, at the age of 9, to inherit her sibling's rejected guitar lessons while living in Italy, where her scientist father was working as a consultant. Training first with Aldo Minella, she graduated to Minella's teacher, Andrés Segovia, then went on to earn degrees from Yale University and Yale School of Music. Then she founded the guitar department at The Juilliard School in New York City.
Which brings us to Tuesday, when she will angle her incomparable nails along the strings of her cedar double top Antonius Mueller guitar, in a concert of Latin and jazz music titled "Guitar Passions", joined by electric guitarist-pianist Stanley Jordan and Brazilian jazz guitarist Romero Lubambo.
With her "Classical Guitar Answer Book" and her directorship of the Juilliard department and of the Aspen Music Festival, 25-plus recordings, six-months-per-year touring, an active online presence on multiple platforms and a habit of hiking in Aspen and in Latin American jungles, it's fair to say Isbin is an accomplished person.
And that doesn't address her technical mastery, a dexterity that turns a box and strings into a near-human songbird and a "tune" into a buttery auditory treat or pepper-hot spicefest for the ear. Genre-stretching jaunts like the one she is engaged in now with Jordan and Lubambo prompted the Washington Post to credit her with pushing the guitar "into provocative, edgy new realms."
Beyond the acclaim, there's the significance of a woman excelling with an instrument more commonly associated with male players.
But in a phone interview during a tour stop, Isbin says the gender issue has "actually been an advantage, being a woman, because it's been unusual."
"As a result," she adds, "I've had to fight for the importance of the instrument itself. Being a woman has in no way held me back at all."
But she notes that in her 25 years heading Juilliard's department, she has not had a single female student from the United States.
"I guess it's going to take some time" for American female students to gravitate to the instrument in the way Europeans have, she said.
Isbin has certainly not waited to make her mark on the field. She has commissioned more than 10 orchestral pieces and expanded guitar literature with works from composers like John Corigliano, John Duarte, Argentina's Quique Sinesi, and violinist Mark O'Connor.
The Guitar Passions tour is supporting an album of the same name. In it, as Jordan often taps the strings of his electric guitar like a keyboardist strikes piano keys, Isbin's velvety guitar tones wrap like wisteria, then skirmish like a flamenco dancer around Jordan's sturdy column of sound. With Lubambo, Isbin renders the calm seascape from which his bubbling Brazilian notes burst.
Isbin said recording and touring with the jazz improvisers—one Brazilian, the other American—gives her a "freeing, go-with-the-flow" energy.
At the Bankhead, the three musicians will rotate through solo, duet and trio configurations while playing Latin, jazz, classical, Brazilian and Spanish music.
"There's everything from Bach to (Antonio Carlos) Jobim to (Joaquín) Rodrigo and a dozen others in between," Isbin said.
A centerpiece is Laurindo Almeida's arrangement of Rodrigo's Adagio from "Concierto de Aranjuez". "I love it because it's imbued with deep passion," she says. "Rodrigo and his wife lost their first child to a miscarriage. He would console himself by playing the solo. It's soulful, full of nostalgia, beauty and passion."
After the tour, Isbin will turn her attention to a new work commissioned from Chris Brubeck and the release of "Sharon Isbin: Troubadour", a one-hour documentary showcasing Isbin and some of the many composers and artists with whom she has collaborated.

September 1, 2011
Sharon Isbin, Passionate Guitarist
Sharon Isbin is one of the great guitarists. Her repertoire is vast and her discography enormous. Isbin's newest album,
Guitar Passions
, features some of her favorite music from Spain and Latin America. But
Guitar Passions
is unique because it also features her performing with some of her favorite guitarists from the worlds of classical, jazz and rock.
Ariama: How did you select the artists joining you on the album?
SI: There were certain people I worked with that came to mind right away. They've been wonderful friends in my life like Steve Vai who I've performed with several times. Last year we were hanging out at his house and began to jam on the Allegro by Barrios [Agustin Barrios Mangoré] and I was amazed by what he came up with. I suggested that we do it on the recording.
Stanley Jordan and I did a tour back in the late 90s and I continue to have enormous admiration for his creativity and innovation as a jazz player. When he said he'd like to be on the CD I was excited because I had just come across an unpublished work by the Argentinean composer Quique Sinesi. I went back to it and thought how great it would be for Stanley to improvise on it. My part is written down but every note Stanley plays on the tune is his own and it's extraordinary.
Sony suggested Nancy Wilson (from Heart) and I loved the idea because she's a terrific guitarist and "Dreamboat Annie" is one of my all-time favorite songs. So when her name was mentioned that was the song that came to mind. Then there's Steve Morse. I go back a long way with him. Back in 1985 I was asked by Carnegie Hall to create their first and, to this date, only guitar festival. Steve was one of the people I invited. He's always been so grateful and confided to me that he considered that one of his big breaks.
Ariama: There are great repertoire choices on the album but for me the Laurindo Almeida arrangement of the Adagio from Joaquin Rodrigo's
Concierto de Aranjuez
is the centerpiece of the album.
SI: It's become an iconic work in the mainstream because Miles Davis played on Gil Evans's arrangement of it and it's been an inspiration for Chick Corea's "Spain", it's a beautiful theme that's inspired so many artists. It comes from a time that was very difficult in Rodrigo's life. He and his wife lost what would have been their first child and she became very ill. He'd visit her at the hospital every night and consoled himself with that beautiful theme. It's certainly one of those works that touches people's hearts.
Our performance of Laurindo's arrangement combines the rock, jazz and classical worlds. I made the only other recording of it with Laurindo and Larry Coryell and it was something that really delighted Rodrigo. He welcomed the cross genre expression of his art. I only wish he could have heard this version because I had Romero Lubambo play Laurindo's part and his improvising makes it even more jazz oriented.
Ariama: How is it playing with somebody plugged-in, playing electric?
SI: It's just like another voice. When I play with an orchestra what's it like? Or a flute or violin? I was doing that when crossover was still a dirty word back in the late 80s playing with Larry Coryell, so it's very natural to me. It's mingling with my compatriots who come from these different fields and I'm excited by their creative and artistic approach to the instrument. That's what brings us all together. The album title is
Guitar Passions
, our shared passion for the guitar has brought us all together.
Ariama: I understand there is a documentary film about you being made?
SI: I've always enjoyed working with the most creative composers, people like John Corigliano, Tan Dun, Aaron Jay Kernis, Lukas Foss, Christopher Rouse and many others. The documentary is about these fascinating collaborations. It will have interviews, work sessions, performances with these composers and people like Joan Baez who worked with me on my previous album,
Journey to the New World
. She's one of my idols and it was an honor to record with her. Even Martina Navratilova is included.
Ariama: The world of sports and music intersecting? I love it.
SI: We had a fun interview in which she spoke about the discipline of tennis and music. She talks about the mental work and practice. She was even asked if I were a tennis player who would I be. Right off the bat she said "Martina Hingis". She very clearly had in mind what my music means to her. I've admired her tremendously over the years for all she's done for women.
The documentary has been a really exciting project to see come together. There's even a work session at Santana's home where he's trying to teach me how to be Santana!
As would be expected, Sharon Isbin's list of favorite musical artists is pretty eclectic. Here are a few of them:
Rosalyn Tureck
She was my teacher for ten years and my friend for 30 years. When it comes to playing Bach there is no peer.
Loreena McKennit
Her music is so different from any of the worlds I've played in, but I think it's positively transformative and transcendent. She writes all of her own works and hearing her live in concert is like hearing the album; it's so sophisticated and beautiful. One of my favorite albums of hers is
Mask and Mirror
.
Alica de Larrocha
Her playing of Spanish music is so inspiring to me.
Cesare Evora
A marvelous singer from Cape Verde; she has a wonderful sense of rhythm and lyricism in her singing.
Other singers
There are so many singers I admire. I grew up loving people like Elly Ameling and Victoria de los Angeles. To me the voice inspires guitar playing, that's what I aspire to. I seek that lyrical quality on my instrument, so singers are my models.


December 6, 2009
Guitarist who played for the Obamas will play in O.C.
By Timothy Mangan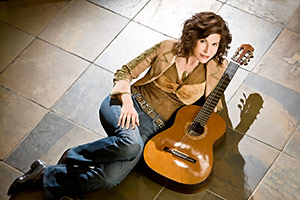 It's good to be Sharon Isbin.
For instance, minding her own business one day last August, she gets a letter. When she opens the letter, she finds that it's written on White House stationery. President Obama, it says, would like her to perform for him in November, joining cellist Alisa Weilerstein, pianist Awadagin Pratt and violinist Joshua Bell in a day-long event celebrating classical music.
It gets better. Isbin, a classical guitarist, was naturally curious about how she came to be selected for the prestigious occasion.
"I asked the person who was organizing all this how this came to pass," Isbin says, on the phone from her home in New York. "And he said that 'We really wanted guitar. And everywhere we asked the answer was Sharon Isbin.' So apparently there was some sort of consensus of recommendation and that's how I landed the slot. I was delighted, I was thrilled to be there."
"The Isbin Consensus"—it sounds like the title of a Robert Ludlum novel—is of her own doing of course. The multiple Grammy-winning musician has forged a unique career. Through her efforts, the classical guitar is gaining new prominence in the concert hall. In many ways, she has furthered the cause of one of her teachers, the legendary Andrés Segovia.
She has commissioned ten concertos for her instrument (said to be a record for guitarists), by the likes of Tan Dun, John Corigliano, Christopher Rouse and Lukas Foss. In 1989, she founded the guitar department at the Juilliard School of Music, where she remains as its director. She is heard in concert around the world. Her discography, for EMI, Teldec and Sony, is large and growing and includes collaborations with Carlos Barbosa-Lima, Joan Baez (nominated for a Grammy this week) and the New York Philharmonic. PBS is at work on a documentary about her, which includes a number of appearances by colleagues and friends, such as tennis star Martina Navratilova.
This week she arrives in Orange County for three nights with the Pacific Symphony, performing the popular "Fantasia para un gentilhombre" by Joaquin Rodrigo, another longtime friend.
Isbin started playing the guitar when she was 9.
"The way I began was really by accident," she said. "My father, who's a scientist, was invited to do a year of consulting work in Italy, and when my older brother asked for guitar lessons, my parents discovered a wonderful teacher who had studied with Segovia and was concertizing throughout Europe. They brought him for the interview, and when my brother realized it wasn't Elvis Presley he bowed out and I volunteered to take his place."
The young guitarist took to the instrument naturally, but didn't immediately think of it as a career. Science was her thing. "I was an avid model rocketeer and busy launching grasshoppers up into space," she says.
But at 14 she won a competition that allowed her to perform with the Minnesota Orchestra. "That's when I decided that performing in front of 5,000 people was more exciting than sending up these spaceships."
The guitar is a kind of poor stepchild of classical music. It is essentially an intimate instrument, best heard in living rooms, and one that doesn't easily stand out in front of a symphony orchestra or project in large concert halls. There are no concertos for the instrument by the likes of Mozart, Beethoven or Brahms.
"When I made my recording that came out in 2005 with the New York Philharmonic of three Latin concertos, by Rodrigo, Villa-Lobos and Ponce ... this was the first recording, and still is the only recording, the Philharmonic has ever made with a guitarist. And the performances we did right before were the first that they had done in 26 years in concert. So it's definitely an instrument that doesn't appear as often with orchestra."
So Isbin set out to change that. She commissioned a series of concertos for her instrument by big name composers. In doing so, she has created a new market for the guitar.
"It's very much in demand to play these works (her concertos) with orchestra. I've given more than 60 performances of the John Corigliano concerto, and more than 50 of the Rouse, and there are many others as well. So it is wonderful to be able to add to the literature in a way that really creates an important legacy but that also gives the instrument the opportunity to appear on the mainstream stage."
Isbin also deals with the modern concert hall and its wide open spaces differently than guitarists in the past. Though not the only classical guitarist to do so, she uses discreet amplification to give herself more of an immediate presence to listeners. "It's very important that one uses a very subtle and natural form of sound reinforcement so that you can hear the instrument on an equal pairing with the other instruments," she says. "That's something that I have worked very hard to do over these years so that it's something an audience member doesn't have to think about."
She uses a small wireless microphone that attaches to the sound hole and a small speaker that sits behind her. Sometimes listeners will not even be aware of it, she says, but the amplification allows her to project small nuances and a greater dynamic range than guitarists without amplification are able to.
Her work with Segovia taught her the importance of nuances. The Spanish guitarist was celebrated for the rich variety of sound color he brought to his performances, techniques that Isbin absorbed.
"By varying of the angle of attack with your right hand, since we don't use a pick—we use our fingers directly in contact with the string—and varying the angle of how much fingernail you use or how much flesh, and the position relative to the bridge and the soundboard, you can get an enormous variety of timbres and colors."
You can hear some of them on the video of her White House performance, available for viewing at sharonisbin.com. A few feet in front of her sit the First Couple, apparently transfixed by her performance.
"It's kind of a beautiful experience for me to watch," Isbin says, "since when I was performing, I couldn't see any of that. I was engrossed in the music. But now, being able to see this, I feel like I'm having another out of body experience."


November 2009
Sharon Isbin
The American guitarist reveals the inspirations behind her latest CD, Journey to the New World
Interview by Rebecca Franks
You've just recorded your first disc for Sony, Journey to the New World. What was the inspiration for it?
Originally I wanted to honour Joan Baez as she was one of my folk-music heroes, so I asked John Duarte to write the Joan Baez Suite. Once she heard my performance of it she offered to sing on the album. I was also collaborating with Mark O'Connor, who is one of the great country music fiddle players. The work he wrote for the two of us is an evolution of folk music through the violin, moving chronologically from early Irish jigs and reels up through the ragtimes and waltzes to swing and beepop. All this began to gel as a concept of the evolution of folk music.
And it's something of a journey in time and place...
As Americans we really owe the British for our music—the folk music of the British isles. Composers like John Dowland were the pop music writers of their time. So this CD is like hopping on a boat from the earliest beginnings of this music with John Dowland and 'Greensleeves', arranged here so beautifully for two lutes. It seemed the perfect bridge would be the songs set by Edward Flower, which hail from 17th-century Ireland and 18th-century Scotland.
What's the highlight of the disc for you?
'Greensleeves' is a highlight for me, and Baez doing 'Wayfaring stranger' is haunting. In the Joan Baez Suite, 'Where all the Flowers Have Gone' takes on new meaning: the flowers are the fallen soldiers in Vietnam who never return home, and the tune is juxtaposed with 'Taps', the bugle call played at military funerals. For the lute music, I enjoyed exploring embellishment—it was the jazz of their time. Performers knew to vary the repeats, change the trills and passing notes. Something you can't do on the lute because you play without fingernails but can on the guitar is add a lot of tone colours. It takes on a crystalline clarity on the guitar as we use our fingernails and the flesh of our fingers, and the angle on the instrument to vary the attack.
How did the pianist Rosalyn Tureck influence your approach to embellishment?
I was her student for ten years and a devoted friend for a good 30 years. I owe so much of my musical insight to her. During the time of our work together—she doesn't play the guitar and I don't play the keyboard—we met on a musical level that was special, unique and powerful. I studied performance practice with Tureck and together we created the first performance editions of all the Bach lute suites. That EMI recording was a landmark in Baroque performance on the guitar, and certainly informed my later explorations—not just ideas about ornamentation and embellishment but also phrasing and structure. With Tureck I gained an enormous education from someone who I'd say was the premiere Bach performer


October 15, 2004
A pioneer in classical guitar, Isbin continues to break ground
By Richard Dyer, Globe Staff
"I didn't set out to conquer the world," says guitarist Sharon Isbin, who did just that. "I just wanted to become the best player I could be, myself, and a lot of things happened that I could never have predicted."
The honor roll of the 47-year-old guitarist's accomplishments is long. She has commissioned and premiered major new works for her instrument; she has recorded more than 20 albums; she created the first guitar department at the Juilliard School of Music; she collaborated with the great Bach specialist Rosalyn Tureck in creating new editions of Bach for guitar; in 2001 she took home the first Grammy a classical guitarist had won in 30 years, and in 2002 she won another.
Isbin has been on the cover of 31 magazines, and you can look at the glamorous images on her website, www.sharonisbin.com. Her next recording, of Joaquin Rodrigo's perpetually popular Concierto de Aranjuez, along with concertos of Villa-Lobos and Ponce, with the New York Philharmonic, was made after the first concerts by a guitarist with the orchestra in 26 years and is its first-ever recording with a guitarist. On an advance copy she sounds glorious, playing with strong-backed rhythm and an astonishing spectrum of subtly shaded colors and dynamics.
Isbin has a soft spot for Boston, and she has been coming here to play for most of her career—a cousin is the talk-show host and film critic David Brudnoy. She returns next week to play a concerto by Vivaldi, adapted from a lute piece, and the Rodrigo Concierto with Steven Lipsitt and the Boston Classical Orchestra in Faneuil Hall.
Lipsitt met Isbin when they were students at Yale. "She reminds me of Yo-Yo Ma in this way—she could easily rest on her laurels and keep going around doing the same things over and over again. Instead she is constantly asking herself questions like 'Why am I a musician?' and 'What else can I do?' She has this voracious musical curiosity that feeds her imagination, and she is charismatic in all the best ways—she is really dedicated to establishing a connection to the audience. I love her playing because it is so elastic, so singing, so sensuous, so evocative, yet she can lock into a groove the way the great nonclassical guitarists do."
Isbin has played the Rodrigo Concierto "hundreds of times" since her first performance more than 30 years ago; she has recorded it three times.
"I don't remember the very first time I played it," she says, "but one of the earliest ones was on a broadcast of a competition in Spain in 1979, and that led to my friendship with the composer, Joaquin Rodrigo, who had heard me on the radio and got in touch with me."
Isbin says the famous slow movement was written when Rodrigo's wife had a miscarriage in 1939. "He couldn't sleep at night after visiting her in the hospital; he sat at the piano and developed this beautiful theme full of of nostalgia, pain, and sadness. Even if you don't know the story behind it, somehow you can hear that."
The piece has become one of the most performed, and recorded, concertos written in the 20th century, and it has traveled far beyond the guitar world. Miles Davis made a famous version of the slow movement, which Rodrigo later turned into a song with lyrics by his wife. Isbin performs the song on an album with mezzo-soprano Susanne Mentzer.
Although the guitar is a quiet instrument, meant to be heard on a domestic scale and not built to project into a large, modern concert hall, audiences don't have any trouble hearing Isbin. In recent years she has worked with a specially designed wireless sound-enhancement system, developed in large part by Roger Cane of Cane Audio Systems, that she sends ahead to each of her engagements. "I want the guitar to sound as if it were being played in someone's living room," she says.
Isbin's achievements loom even larger because she is the first woman to reach the top level of the solo classical guitar world. "The heritage of the instrument is in the folk world, and it has been popular in pop, bluegrass, and jazz," she says. "From the '60s on, teenage boys who played rock guitar shifted gears when they heard the classical guitar and liked it. Just how many young girls were playing rock guitar? Just how many are doing it now? I don't think the ratio of male to female guitar students is going to change very fast—the vast majority of my students have been men, and with the exception of one student this year, none of the women has been American."
Always looking for new projects, for the last season Isbin has been playing a suite of folk tunes associated with Joan Baez, arranged for her by composer John Duarte. Early next year, at the Châtelet in Paris, she will play a new work that heavy-metal guitarist Steve Vai, a fan, has written to play with her.
And she is excited to be making her debut in a television drama series—on an episode of Showtime's "The L Word," scheduled to air in March.
"I play myself," she says. "I play the guitar in a scene in the nightclub on the show called The Planet, but I also have some lines. There are only four of them—but they are good ones."
© Copyright 2004 Globe Newspaper Company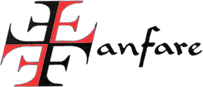 May/June 2004
"Ms. Guitar, Inc.": A Chat With Sharon Isbin
By Raymond Tuttle
Sharon Isbin doesn't simply play the classical guitar, although a career full of victories and host of awards attest to her mastery of that instrument. She won the Madrid Queen Sofia and Toronto Competitions, and she was the first guitarist to win the Munich Competition.
Guitar Player
magazine named her "Best Classical Guitarist." In 2001, she won a Grammy award for "Best Instrumental Soloist Performance", the first time a guitarist had received a Grammy in 28 years. But there's more to life than plaques and medals. Isbin has helped to spread the gospel of the classical guitar through concerts, broadcasts, television appearances, and interviews in non-specialist publications such as
Elle
and
People
. She has assisted young guitarists by establishing and directing new guitar departments at the Aspen Music Festival and the Juilliard School of Music. She wrote the
Classical Guitar Answer Book
, and she maintains a snazzy website (www.sharonisbin.com) that contains an abundance of information for other musicians and for the merely curious alike. Her friends sometimes call her "Ms. Guitar, Inc.", for obvious reasons.
Surprisingly enough, Isbin started playing the guitar almost by accident. When she was nine, her father, at that time a professor of Chemical Engineering at the University of Minnesota, took a sabbatical year to do research in Italy, and his family accompanied him. Once they were settled, Isbin's oldest brother, a fan of The Beatles and Elvis Presley, told his parents that he wanted to learn how to play the guitar. They found him a classical guitar teacher named Aldo Minella who had been a pupil of Andrès Segovia, and who had given concerts all over Italy. "Minella was a wonderful guitarist. Not knowing that my brother's ambitions were in the rock world, he took him in for an interview," Isbin recalls. "Once my brother saw Aldo's long fingernails and learned that he'd have to practice at least for an hour a day, he decided that this wasn't what he wanted after all. So then we had a family conference, because my parents realized that this was too good an opportunity to miss. If my brother wasn't going to study with him, then who would? I raised my hand and volunteered, more out of a sense of family duty than anything else. I loved folk music and figured that this couldn't be too far from that. I didn't have a clue what classical guitar was all about! By then I'd already given up the piano, which I had studied for two years. Piano lessons felt so impersonal. I'd finish my lesson, and then twenty other little kids would come in and play the same piece. Studying the guitar with Aldo wasn't impersonal at all—it was such a different experience. Early on, my hands were measured by the local guitar-maker who lived in the countryside. I still remember climbing up the rickety stairs to his studio. Within a few weeks he had made me my own guitar. I felt a great attachment to it right away. All this never would have happened if we hadn't all gone to Europe. And learning classical guitar was very exotic those days. Back then, you could count on one hand the number of schools in the U.S. where one could get a degree in classical guitar performance."
Speaking of Segovia, Isbin took several lessons with the Spanish master, starting when she was fourteen. "He was very gracious. Each lesson would last about an hour; I'd play some of my repertoire and he would comment on my playing. With Segovia, you chose only music that he liked, otherwise the experience was not a productive one. The last time I played for him, something funny happened. Instead of making comments about any one particular piece, he kept saying, 'That's really lovely, play something else.' Well, as the hour drew on, I was running out of repertoire. I had been warned not to play music by Agustin Barrios for him because the two of them had squabbled. As the story goes, Segovia had been enchanted with one of Barrios's pieces and had asked the composer to dedicate it to him, but Barrios couldn't because he had already dedicated it to someone else. That was the end of Segovia's relationship with Barrios, I was told. Anyway, as I said, I was running out of music to play, and I figured I could slip this one bit of Barrios past Segovia because it was a slow barcarolle, and it sounded like the kind of music that Segovia enjoyed having other composers write for him. So I played it, and after I finished, Segovia said, 'Oh what a beautiful piece, who wrote it?' I gulped a little and told him it was by Barrios. 'Oh, Barrios,' he said dismissively, 'he never could compose—a little bit of this and a little bit of that,' and that was the end of my lesson!"
Has Isbin ever sensed that some of her mentors thought that it was inappropriate for a woman to play classical guitar? "In Italy, that was not even an issue, nor was it an issue in France, where the great virtuoso Ida Presti had established a precedent. In the United States, on the other hand, it was a real anomaly. Most Americans who started playing classical guitar in the 1960s and 70s were teenage boys who had began playing rock guitar and who were inspired to switch gears for one reason or another. Since girls generally didn't play rock guitar, there wasn't much turnover there. I never had the sense that it was considered inappropriate, exactly, but sometimes I felt like a salmon swimming upstream. For example, I spent five summers studying with Oscar Ghiglia at the Aspen Music Festival. One summer I recall that there were fifty students, and only two of us were girls. I always felt that I had to prove myself, as there were no living role models, Ida Presti already having passed away at that point. This gender imbalance inspired me to the best that I could possibly do, and to justify my presence by trying to play better than anyone else. I responded well to the competitive environment. Perhaps that's because I had two older brothers. I learned as I was growing up that I could do anything they could do, as long as I worked at it hard enough. I wasn't going to let gender get in the way."
Isbin understands the importance of image in the success of a classical musician. "Perhaps women have an advantage over men, in one sense. Women can wear colorful clothing on stage, and they have many more attractive outfits to choose from than just a simple black tuxedo or jacket. The image has to be tasteful, however. The message has to be clear that you're a musician first. Still, the image is important for any musician, because if you are a looking at a poster or a flyer or a CD cover, you're going to see the musician before you hear the music. If the 'packaging' is unattractive you're going to move on to the next item, just as you would in the grocery store."
One of the highlights of Isbin's career so far has been her association with famed Bach interpreter Rosalyn Tureck. Together, they prepared the first performance editions for guitar of Bach's lute suites. How did Tureck, a keyboard player, come to be a mentor for a young classical guitarist? "When I was studying at Yale, I was searching for my next mentor, as I hadn't had a regular guitar lesson since I was sixteen. At that time my only real lessons were during the summers with Ghiglia or Alirio Diaz. When it came to the music of Bach, however, I felt totally rudderless, because there wasn't anyone who had thoroughly explored Baroque performance practice on the guitar. Guitar performances of Baroque music tended to be stylistically homogeneous and uninformed. For example, if you played Bach for Segovia and dared to start a trill on the upper note—or to add one that wasn't explicitly notated in the music—he'd have your head chopped off! As an undergraduate, I thought that studying with a harpsichordist on the faculty might help me, but that made my Bach playing even worse! My mother was the one who suggested that I take lessons with Rosalyn Tureck, so I looked her up in the phone book—her number was listed. The timing was extraordinary; she had just moved back to New York City from London. She invited me over for a lesson and subsequently agreed to take me as a student. She was intrigued with the idea of working with a guitarist on the Bach lute suites, especially given the musical and historical relationships between the lute and harpsichord. My goal was to study all of Bach's lute suites with her, and I think she saw this as an opportunity to explore a realm that was unfamiliar to her as well.
"Little did I know how demanding and intense this work would be. Our first project was BWV996, the suite in E minor. I remember going to each lesson thinking we'd soon move on to the next suite, only to discover that we would move on the next level in the same suite instead. Facing new challenges of embellishment, contrapuntal fingering, articulation, phrasing, dynamics, and tempo, I quickly learned to banish the word 'impossible' from my vocabulary. We ended up spending the entire year working on just that one suite. When I performed it in my New York debut recital at Alice Tully Hall in 1979, Rosalyn was proudly in attendance. I ended up studying with her for ten years and it was just an extraordinary experience. What developed out of that was a nearly
30-year
friendship. At the end of her life, when she was dying of cancer, I told her how privileged I felt to be with her at her side. The feeling of love and appreciation was mutual, and she often let me know this. I was honored to be the daughter she never had."
Isbin and I spent a little time discussing the challenges of performing Bach's lute suites, not just on the modern classical guitar, but also on the lute itself. "Although he knew eminent lute players, Bach almost certainly didn't play the lute himself, and the scores weren't written in lute tablature; they were written on two staffs as if they were keyboard works. It was up to lutenists to write out the tablature. Also, the performers had to transcribe the music before they could play it, because the actual scores didn't reflect the way that lutes were tuned at the time. Two of the suites originally were written for string instruments. We think that Bach adapted the
E-major
violin partita (BWV1006) for lute; we know for sure that he adapted the
G-minor
cello suite (BWV 1011) for lute. That is the only one of the four lute suites that actually specifies that particular instrument. For the other three, we can only made educated guesses, based on the music's texture and character, which are very natural for a lute or for a Lautenwerck—a harpsichord-like instrument strung in such a way as to make it sound like a lute.
"Going from the lute to the modern classical guitar, changes need to be made in the bass. If you're playing a six-string guitar, then some of the bass notes have to go up an octave. Actually, the adjustments are pretty minor. Because Bach transcribed hundreds and hundreds of his own works for other instruments, we know very clearly that he was less concerned with the sonority of instruments than with the ability of the instrument to realize his intended structure idiomatically."
When you hear a guitar in any but the most intimate concert hall, it usually is amplified, particularly when the guitar is performing a concerto with an orchestra. Isbin found the amplification that was provided for her often less than satisfactory and came up with her own solution, which was subsequently produced by Cane Audio Systems. "I became frustrated with the often very poor sound that would result when other people were engineering the amplification. With conventional amplification, the sound is blasting off of the walls and the ceiling. This confuses other musicians, and it sounds very artificial and unmusical. The new 'sound reinforcement' system that I use is wireless. There's no visible microphone. It is attached to the soundhole in a matter of seconds. It was important to me that nothing would be done to modify the guitar itself. This system allows me to adjust my volume from where I am sitting. For example, if I am playing a concerto and I want the second movement or the cadenza to be at a lower volume than the outer movements, I can do so myself, without having to rely on a sound technician who might not read music or understand what I mean by the word 'cadenza'. The other great feature of the system is that it has a
15-band
graphic equalizer. Before the other musicians come, I spend about half an hour in the hall with a local guitarist. I have him or her play my instrument, and I walk around in the seating area and make adjustments to the sound with the equalizer. Of course the adjustments vary from venue to venue. I've learned to play my amplification system as a kind of instrument, basically, because it needs to be fine-tuned to suit the circumstances. Knowing how to use it and to place it is an art in itself, because it can blend in so well. Rarely is it something that anybody sees, particularly when I am playing with an orchestra. On one level, you have to relate what you're hearing on the stage to what is going to be heard by the audience, because the two rarely, if ever, are the same. On another level, you've got to relate what you're hearing to what other musicians on stage are hearing. Obviously this facilitates coordination between the guitarist and orchestral musicians, which you wouldn't necessarily have if you used conventional kinds of amplification.
"Ideally, you don't want the audience to know that you're being amplified at all. The greatest compliment is when someone in the audience tells you that they could hear you perfectly well from where they were sitting, and they don't realize that you were amplified. Another guitarist came up to me after my last concert and told me how much he appreciated the fact that I didn't use amplification. I didn't have the heart to tell him the truth!"
Most composers have at least a basic understanding of how to write for instruments such as the piano or the violin. The guitar is another matter entirely. When Isbin commissions a new work, how does she help the composer to write idiomatically for her instrument? "Well, if he or she hasn't panicked and run for the nearest exit at that point, then it's important for me to provide the composer with study materials, and that includes recordings, scores, and manuals on how to write for the guitar. I show them what to be particularly alert for in these manuals, and give them some basic pointers, such as how fast a guitarist can play a long scale. I also give them a cardboard mockup of the fingerboard, which is then overlaid with a grid that shows them every single fret and what note it is, and how it is written on the staff. If they want to find out if a particular four- or five-note chord is possible, all they have to do is to stick the fingers of their left hand on this mockup. I don't want composers to get too obsessed with this, but they feel more comfortable with the writing if they can get some basic familiarity with the instrument." Composers who have written new music for Isbin include Aaron Jay Kernis, Ned Rorem, Christopher Rouse, Tan Dun, John Corigliano, Joseph Schwantner, Lukas Foss, and Joan Tower.
Isbin's most recent release is a collection of "Baroque Favorites" for guitar, including music by Bach, Vivaldi, and Albinoni in transcriptions or arrangements by Rosalyn Tureck, John Duarte, Emilio Pujol, Mats Bergström, and Isbin herself (Warner Classics
0927-45312-2).
She is accompanied by the Zurich Chamber Orchestra conducted by Howard Griffiths. "That CD was really fun to make," Isbin says. "It ended up as a tribute to Rosalyn Tureck. She was very much a part of this release, both in spirit and materially—she assisted me in transcribing the Adagio from the Fminor keyboard concerto. When I visited her in the hospital during her final illness, I brought along the new CD. The poignancy of the moment was overwhelming. Here, nearly lifeless in a hospital bed, was the most important mentor in my life, listening with me to what represents the gift of her teaching over the decades, some 26 years after my first lesson. The spell of my misery was momentarily broken when she bolted up and exclaimed, 'the G, where is the G, I can't hear the G!' Ah, it was the good old Dr. Tureck, once again, for that moment.
"Also, when you make a CD, you never know whether it is going to resonate commercially. Bach and Baroque music in general might seem a little esoteric next to more popular styles. Still, this was the first album I'd done that lingered on the
Billboard
Classical charts for 16 weeks in the top 10. That's gratifying."
Isbin's next recording project for Warner Classics is going to be with the New York Philharmonic. She'll play in a pair of concerts with the Philharmonic during a two-week festival at the end of June, and then a few days later she'll record the Rodrigo Concierto de Aranjuez, the Ponce
Concierto del Sur
, and the guitar concerto by Villa-Lobos. The conductor for the recording will be José Serebrier. Isbin considers these three concertos to be "the pinnacle of traditional guitar repertoire. Villa-Lobos in particular was a great fan of the guitar and friend of Segovia's, although this is his only guitar concerto. All three of these concertos have wonderful cadenzas, and they are great models for other composers who are trying to get the most out of this instrument." This will be Isbin's first recordings of the Ponce and the Villa-Lobos. She has recorded the Rodrigo several times. "This time I'm going to get it right," she laughs. She'll be the first guitarist ever to record with the New York Philharmonic, and the first to play a concerto with it in 26 years.
I asked Isbin to comment on the "urban legend" that guitarists were forbidden by Rodrigo's family to perform the famous slow movement of the
Concierto de Aranjuez
by itself. Isbin has heard the story too and says, "It's not quite as simple as that. Rodrigo himself arranged the middle movement for voice and guitar and called it
Aranjuez, ma pensée
. In fact, I recorded it with Susanne Mentzer on our
Wayfaring Stranger
CD. Also, I've played and recorded Laurindo Almeida's arrangement for three guitars with Larry Coryell and Almeida, and Rodrigo's family didn't seem to mind that. The issue that you raise came up about eight years ago. At that time, my brother was very ill—he was dying of AIDS. I was asked if I would play the Adagio of the
Concierto de Aranjuez
in a concert with the Baltimore Symphony Orchestra. It was going to be part of a multifaceted evening in Washington, DC that included everyone from Aretha Franklin to pop singers, so in terms of timing, it was not an option to do all three movements. I don't quite remember how this happened, but when Cecilia Rodrigo, the composer's daughter, got wind of this, she said no. This woman has been just wonderful in overseeing the publication of her father's music and ensuring that it is there for the public. I had come to know her over the years, and so I called her and explained the situation. I told her that it would be so much better for a huge new audience to hear this music than to take it off the program. I had played the complete concerto hundreds and hundreds of times, and this was the first time I'd ever been asked to play that one movement by itself with orchestra. She was concerned that if performers started doing this, then they wouldn't bother with the first and third movements. I reassured her that this wouldn't be the case with me, and then she gladly gave permission. Shortly before he died, my brother told me that he wanted my recording of this same music to be played at his memorial service. Then he passed away two days before the concert in DC. I wouldn't have dreamed of performing in public so soon after his death were it not for this coincidence. It was as if it were commanded from above.
"When you think of the origins of this movement, it makes sense that it has become such a beloved hallmark in the classical repertoire. It captures such a sense of passion, longing, loss, and beauty. When Rodrigo began writing the concerto, his wife was expecting what would have been their first child; they both were in their early thirties at the time. Then she had a miscarriage and was very ill. Rodrigo returned from the hospital in despair, mourning the loss of his child and unsure if his wife was going to live or die. He was unable to sleep, so he sat at the piano and began to play, and what emerged was this beautiful theme, which became the slow movement of the concerto. He titled it
Concierto de Aranjuez
because Aranjuez is where he and his wife had taken their honeymoon. As he composed this theme, he remembered what it had been like walking hand in hand with her through the same beautiful gardens where Spanish nobility had walked centuries before. The music was imbued with the tremendous personal drama that was occurring his life at that time, but that drama became really quite universal and cosmic because it speaks to people of all cultures about celebration, pain, sorrow and loss. The music is in the tradition of the cante jondo in Spanish flamenco, in which the vocalist passionately sings tales of oppression, embellishing them with melismatic twists and turns in the melodic line. That's what the guitar does in this movement; it is a story-teller, and what a story it is. I think everyone can find their own personal connection with it. People are very moved when they hear this music, and it invariably makes them cry.
"Speaking of emotions, one of the most powerful experiences I've ever had was when I was asked to play at Ground Zero in New York City on September 11, 2002, the first anniversary of the tragedy at the World Trade Center. I was asked to play, along with
Yo-Yo
Ma, Gil Shaham, and the Juilliard String Quartet, during the reading of the names of those who had been lost. I remember thinking to myself, 'How am I going to do this? The sense of loss and tragedy are just overwhelming. How will I hold together?' I remember walking out there and looking at a sea of faces of the 24,000 family members and survivors who had shown up that day. The wind was whipping up, and I realized how much people needed music to heal them more than they needed anything else at that moment. Once I realized that, I was able to go on. Gil and I played Schubert's
Ave Maria
. Then I played three solos—a Spanish dance by Granados, Recuerdos de la Alhambra by Tárrega, and then a beautiful song called
Jerusalem of Gold
written by the composer Naomi Shemer in the mid 1960s. I thought her song would be particularly appropriate, given the daily suffering of the Israeli people from the horrors of terrorism. I didn't know if I would be criticized for doing this, but quite the opposite, I was very much embraced for it. That's gratifying as well, to be able to share that message. Ever since that time I've been playing the Tárrega and the Shemer as encores at my concerts, referencing that event each time. Often, people will approach me afterwards and tell me about friends or family members that they lost on September 11. That's just another example of how music has connected me with other people in quite a striking way."


Thursday, July 10, 2003, Arts & Leisure
Classical Guitar? She Wrote the Book
By Barrymore Laurence Scherer
The guitar's versatility and ability to produce harmony as well as melody have lent themselves to a wide range of musical genres, from old Spain to the Old West to rock. The guitar also has a long though overshadowed tradition in classical music. Yet, despite its wide popularization by Andres Segovia (1893-1987), the classical guitar lingered at the edge of standard concert life—till now. The change is due largely to the American guitarist Sharon Isbin.
Despite her virtuoso technique, Ms. Isbin's concerns transcend display. "Emotion is the most important thing to me as a performer," she says. "And performance is about making beautiful music and making music beautiful, something I learned when I heard Artur Rubinstein play Chopin in concert when I was 14."
Ms. Isbin's repertoire embraces everything from Renaissance masters to jazz. Since 1989, Ms. Isbin has headed the Juilliard School's guitar department, which she established, and between her many concerts she gives master classes world-wide. She is author of the "Classical Guitar Answer Book," which addresses everything from how to memorize pieces more effectively to how often to change strings to the differences between spruce and cedar guitar tops. She also collaborated with the eminent Baroque keyboardist Rosalyn Tureck on the first performance editions for guitar of J.S. Bach's lute suites.
Faced with a limited concert repertoire for her instrument, Ms. Isbin has regularly commissioned new guitar works from a variety of major composers including Ned Rorem, Joan Tower, Aaron Jay Kernis and Christopher Rouse. Necessity has also obliged her to become a technological innovator: To make the soft-toned acoustic guitar practical for orchestral concerts in major halls, Ms. Isbin helped create a unique amplification system for it. Meanwhile, in what little spare time she allows herself, she maintains an active Web site (www.sharonisbin.com). Is it any wonder that some of her intimates call her "Ms. Guitar, Inc."?
The daughter of a chemical engineering professor at the University of Minnesota, she began studying guitar at nine. After winning her first competition at 14, she eventually went to Yale, and though she worked sporadically with a variety of guitar masters, Segovia among them, she was essentially self-taught after age 16.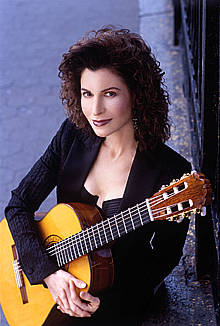 Photo by J. Henry Fair
Now 46, she is always eager to think independently, a result of which is her portable amplification system, designed to her specifications by Cane Audio Systems. Her aim was to let the audience experience the guitar's natural sound with sufficient volume for a large auditorium. "Sound systems provided by the halls are unpredictable and impossible to fine-tune," she says, "especially when you have to depend on sound engineers who don't play the instrument."
Ms. Isbin's system uses a wireless microphone clipped inside the sound hole of the guitar and a small omnidirectional acoustical box containing speakers, batteries and other electronic components, placed about 10 feet behind her among the orchestral players. A built-in graphic equalizer lets her adjust the system to a wide range of frequencies to suit any hall. In performance, the audience hears a "great big guitar" sound emerging naturally from the orchestra, while the speaker placement lets the orchestra musicians hear her clearly as well. She's now the only one using this system but hopes it will catch on.
Ms. Isbin's discography reflects broad musical interests and includes "Journey to the Amazon," with Brazilian percussionist Thiago de Mello and saxophonist Paul Winter, and "Wayfaring Stranger" (Erato), with that fine American mezzo-soprano Suzanne Mentzer. "Dreams of a World: Folk-Inspired Music for Guitar" (Teldec) earned her a 2001 Grammy, the first awarded a guitarist since Julian Bream's in 1972. The next year, her recording of concertos she commissioned from Tan Dun and Christopher Rouse won another.
Her latest release,
"Baroque Favorites"
(Warner Classics) with conductor Howard Griffiths and the Zurich Chamber Orchestra, features elegant, nuanced performances of familiar music by Vivaldi, Albinoni and J.S. Bach in arrangements or transcriptions she has either made herself or overseen.
Addressing the fact that none of the works on this disc were originally composed for guitar, Ms. Isbin notes that, "much Baroque music was conceived in terms of overall structure rather than particular instrumental sonorities." Bach himself, she notes, arranged over 800 of his own works for a variety of instruments. For Ms. Isbin, "an important principle of making transcriptions or arrangements is that the piece should sound at least as good as, if not better than, it does in the original form."
A fundamental characteristic of Baroque music is its contrapuntal texture—i.e., with several melodic lines played against one another—as contrasted with the homophonic texture of classical style, with a single melody supported by an accompaniment. Ms. Isbin relishes the challenge of playing four- or five-voice Baroque counterpoint on the guitar. "You're only using four fingers on the right hand and various configurations of the left, so you have to find ways to achieve the independence of the lines and the control that allows you to do so."
She attributes her present skill at it to the 10 years she spent studying with Ms. Tureck. "She's not a guitarist, so as she imparted creative ideas about embellishment, articulation and dynamics, I had to find ways to realize them through guitar technique." Indeed, every measure of "Baroque Favorites" bespeaks the abundant success of Ms. Isbin's solutions to contrapuntal conundrums.

Sunday, July 22, 2001, Arts & Leisure
Sharon Isbin Coolly Carries the Torch for the Classical Guitar
By Anne Midgette
THERE'S something about the guitar that draws composers to local color. For Christopher Rouse, this means a "Concert de Gaudí" for guitar and orchestra that opens and closes with big flamenco flourishes, with swatches of bright, romantic orchestral color alternating with glissando effects evoking the organic, unexpected curves of the buildings of Antonio Gaudí, the great Catalan architect. And for Tan Dun, it means echoes of the pipa, the Chinese lute, in his guitar concerto, Yi2, which brandishes a panoply of whispering percussion, against which the guitar notes play like the plash of a waterfall in a Chinese garden.
For Sharon Isbin, the guitarist who commissioned these two concertos and performs them on her latest recording for Teldec, local color could mean the many stations in the travels reflected in the titles of her discography, some 20 albums strong: "American Landscapes," "Journey to the Amazon" and, of course, "Dreams of a World," with music by composers from Israel to Greece and Venezuela, which won her the 2000 Grammy for best instrumental soloist without orchestra.
There is even a hint of local color—an evocative atmosphere of place—in Ms. Isbin's apartment on the Upper West Side of Manhattan. She has set the stage beautifully. A faint smell of incense mingles with the late afternoon sun falling on an array of travel souvenirs, and fresh cake waits on a low coffee table. On the floor under a desk in the foyer lies a large but tidy pile of papers and manuscripts. "That's my next album," she says, laughing.
What's not to like about Ms. Isbin? Nothing. First of all, she is a wonderful musician. People rightly describe her technique with adjectives like "impeccable" and "flawless". In her hands the guitar takes on the precision of a diamond, each note a clear, shining facet that catches, prismlike, a glint of the spectrum. Her playing evokes Andrés Segovia's observation that the classical guitar is "an orchestra seen through the wrong end of a telescope."
Ms. Isbin, 44, is also an attractive person, something documented on the covers of more than 24 magazines, which chronicle her development from long-haired Ivory Girl to an altogether more glamorous figure (all reproduced, along with critical accolades, on her meticulously tended Web site (www.sharonisbin.com).
And she has been a fine, upstanding citizen of the music world. Her new album presents the latest of the nine concertos that she has commissioned, along with as many works again for solo guitar or chamber ensemble, from important composers like Joan Tower, Lukas Foss and John Corigliano. She has also made a significant pedagogical contribution, not least by establishing the guitar department at the Juilliard School in 1989.
All these contributions are undeniable. So if Ms. Isbin projects an air of being keenly aware of them, and of carefully considering every aspect of her self-presentation, it is an understandable, though slightly distancing, part of the package.
Being a classical guitarist still involves some pioneer work. The guitar remains the ultimate crossover instrument. Ubiquitous in folk and pop, it arrives in the classical concert milieu with a chip on its shoulder; a need to prove that it can measure up to its orchestral cousins in volume as well as quality; and a slender repertory that has to be supplemented not only with original compositions but also by forays into the repertories of other instruments.
The perception of crossover sometimes lingers. "Dreams of a World" consists of original compositions; but because it bears the subtitle "Folk-Inspired Music for Guitar," because the composers represent a deliberate sampling from different countries and because the music goes down as easily as a tray of hors d'oeuvres, to some people it smacks of world-music crossover. Yet it presents legitimate forays into folk idioms by serious composers like Mikis Theodorakis and Toru Takemitsu; and like flamenco, folk music is another strain of local color that tends to surface naturally in compositions for guitar.
Ms. Isbin has had to proselytize, to an extent, from the beginning. She began guitar studies at 9 in Varese, Italy, where her father, a professor of chemical engineering at the University of Minnesota, had taken the family for his sabbatical. Her older brother had requested guitar lessons but backed out when he discovered that what the teacher, Aldo Minella, had to offer "wasn't Elvis Presley or the Beatles," Ms. Isbin says. She stepped in instead and took to the instrument so naturally that she was performing in public within a few years. But when she applied for her first competition, at 14, the real challenge was to convince the organizers that the guitar was a worthy vehicle. After that, she says, "the competition itself was almost easy." Not surprisingly (or why bother to tell the tale?), she won.
She has continued to beat her own path. Although she has worked with luminaries like Segovia and Rosalyn Tureck, the noted Baroque keyboard player and scholar (who had never had a guitar student before), her only regular teachers since the age of 16, as she tells it, have been "a mirror and a tape recorder."
Her 10 years of work with Ms. Tureck resulted in, among other things, definitive Schirmer publications of two Bach lute suites (BWV 996 and 997) for classical guitar, edited by Ms. Tureck and fingered by Ms. Isbin. In her accounts of these works in a Bach album on Virgin Classics, Ms. Isbin carefully follows the music's tracery with a degree of subtlety and coloristic nuance that differentiates her interpretation from the flashier, highly individual performances of the great guitar pioneer and transcriber Segovia. In her apartment, she gets up to demonstrate on her instrument how her fingerings differ from Segovia's, preserving the continuity of the many voices by keeping each, as much as possible, on different strings.
This kind of care and hard work underlies every facet of Ms. Isbin's career. She describes researching hundreds of Appalachian folk tunes for the piece that became John Duarte's "Appalachian Dreams," scouring local libraries and following up leads with local musicians at the same time that she was on tour, rehearsing and performing with the West Virginia Symphony. "When I put my mind to something," Ms. Isbin says, "it's not work."
Susanne Mentzer, the mezzo-soprano who appears with Ms. Isbin on the album "Wayfaring Stranger," paints a portrait of their collaboration that supports this assertion. "We got together and went through stacks of music," she says. "She has incredible knowledge of the repertory. She has such a good sense of folk music. A lot of these were her own arrangements. She spends a lot of time trying to make sure it's perfect."
In the realm of commissions, this work ethic is a particularly good thing, since it takes a lot of work to get some composers to write for this unfamiliar instrument. Ms. Isbin issued her first commission at 17, when she was performing in Israel and heard a piece by Ami Maayani; she introduced the resulting Guitar Concerto in 1978. Not every commission comes easily. Mr. Corigliano required eight years of cajoling before he produced "Troubadours."
"I learned not to take no for an answer," Ms. Isbin says.
"TROUBADOURS"—a concerto in which the soloist strolls, troubadourlike, around the stage—has become one of the most-performed commissions in the guitarist's repertory. And it was important in another way. To make sure that the guitar could be heard as she moved around the orchestra, Ms. Isbin used a concealed system of wireless amplification, which worked so well that she has been using it ever since. This seems simply another way of reaching, literally, a larger audience; Ms. Isbin isn't even concerned with hiding it. Perhaps because the guitar has not been adapted, like the violin or the piano, to carry over an orchestra's sonority, the miking "hasn't been controversial," she says. In fact, it is usually not detected. Even fellow guitarists have innocently complimented her after concerts on the size of her tone.
Still, no one can argue with Ms. Isbin's talent and technical prowess. And those qualities have gotten her into the vanguard of a field dominated by men, and helped her raise public awareness of her instrument with everything from a guitar series on National Public Radio to, of course, recognition of the guitar at Juilliard. They have also helped introduce a significant body of music to the repertory, not least the Rouse and Tan concertos—which, for all their evocation of local color, no one will confuse with crossover.
So it may be natural that Ms. Isbin is anxious to document every step she has taken along the way, from her musical achievements to the photographs of her travels in the "Dreams of a World" CD booklet. Travel, after all, requires preparation. And one has a sense that whatever Ms. Isbin encounters along her path, she will be ready for it.


June 2001 - Connoisseur's World
The Busy Ms. Isbin
By Robin Tabachnik
The classical guitar kingdom is a small but rich corner of the musical world, owing much of its wealth to a svelte beauty named Sharon Isbin. She plays at least sixty concerts a year, and her repertoire embraces folk, jazz and Latin pieces, in addition to works by the likes of Bach, de Falla and Granados. "I no longer think of music in terms of categories," she explains, "just wonderful pieces that excite and touch me."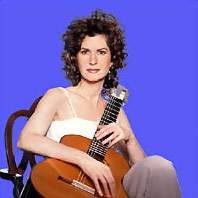 They excite the critics too. Isbin's CD DREAMS OF A WORLD (Teldec) not only displaced
The 3 Tenors: Paris 1998
from near the top of the classical-music charts last year; it won a Grammy award in February—the first won by a classical guitarist in almost thirty years. Besides playing, Isbin somehow finds time to serve as head of the guitar department at the Juilliard School in New York and to give master classes at the Aspen Music Festival and School.
When the Minnesota-born Isbin took up the guitar at age nine, her natural talent shone. She honed it through prodigious study; among her teachers were the legendary Andrés Segovia and the famed keyboardist Rosalyn Tureck. So expert has Isbin become that she often uses a custom-made wireless amplification system that lets the softest guitar phrase soar above the largest orchestra. "Without losing nuance, I can maintain an enormous dynamic range that sounds so natural," she explains.
The Isbin sound is a symphony unto itself, all raw emotion, dazzling technique and a kaleidoscope of tonal colors that led one critic to call her "the Monet of the classical guitar." Some of her most interesting performances are of works she has commissioned from top composers—Christopher Rouse, Tan Dun, Lukas Foss, Ned Rorem and John Corigliano among them. "First I have to get the composer to say yes," Isbin smiles. "Then I have to find the funding and the orchestra. And the rest is up to me."

Wednesday, May 30, 2001; 12:05 p.m. EDT
Guitarist Isbin Steps Out of Shadows
By Josh L. Dickey, Associated Press Writer
MINNEAPOLIS — Calling all composers (and Eric Clapton): Ever wanted to write for the classical guitar? Sharon Isbin would like a word with you.
She's got world-class chops, a couple-dozen recordings, and a Grammy just out of the packing peanuts perched on the shelf in her New York City home.
The award was a coup for the instrument itself: Richard Nixon was in office the last time a guitarist beat out a pianist for Best Instrumental Solo Performance (without orchestra). Isbin did it in February with her folk-inspired "Dreams of a World."
But while Isbin is among the world's elite classical players, what really sets her apart is the dogged commissioning of new concerti for guitar and orchestra. "She's created a stir, certainly," said Jeff Van, head of the guitar department at the University of Minnesota's School of Music and Isbin's teacher while she was growing up in Minneapolis. "It's not easy to get a new concerto into the repertoire," Van said. "She's done a lot to establish that with premieres and her recordings."
Score two more for Isbin on her latest recording, which hit stores this month: The first is "Concert de Gaudi" in four movements by Pulitzer Prize winning composer Christopher Rouse, a tribute to Spanish architect Antoni Gaudi's surrealistic, melting ornamentation and organic forms.
The second is "Yi2," in five movements by Tan Dun (who took home an Academy Award this year for his score to the Taiwanese martial-arts juggernaut "Crouching Tiger, Hidden Dragon"). It draws its forms from Chinese ritual and folk music. Both concertos were recorded in live performances with the Gulbenkian Orchestra, based in Lisbon, Portugal. Isbin has previously commissioned the work of John Corigliano, who claimed the Pulitzer Prize for music this year with his Symphony No. 2 for string orchestra.
Her Grammy, Tan Dun's Oscar and Corigliano's Pulitzer came "all within two months," Isbin said with a bemused chuckle. "I feel fortunate to be in such company." It's especially impressive for a master of classical guitar, an instrument deep in the shadow of the piano and violin.
"Christopher Rouse and Tan Dun were very eager to take on the challenge," Isbin said, speaking by phone from her hotel room in Rome, where she was touring. "Tan Dun especially, because there's such a rich tradition of the plucked instrument in Chinese culture." "Eager" is not a word Isbin uses to describe most composers she approaches. "Very often it takes a lot of arm-twisting because guitar is a confounding instrument for composers that don't play it," she said, then added with a laugh: "I kind of play the role of the vulture. I single out my prey. It has to be someone whose music I really love, and it has to be someone whose previous work I know will fit in well with guitar."
One of the best things about composers' lack of familiarity with her instrument, she said, is that it forces innovation. "I have to kind of play nursemaid to the process, and the fax machine really starts whirring," she said. "But oftentimes this dialectic of interaction has worked for me because, really, every single piece that has been written for me has been written by composers with no preconceptions. So they allow their creativity to make extraordinary new discoveries."
The new works from Rouse and Tan Dun are a departure from Isbin's folksy "Dreams of a World" and from "Journey to the Amazon," her spicy cocktail of South American styles that was nominated last year for a Grammy for Best Classical Crossover Album. Both "Concert de Gaudi" and "Yi2" are flecked with flamenco, and Isbin occasionally flavors the traditionally percussive stew by stomping her feet and slapping the body of her guitar.
But there the familiar forms end; the rest of the record is, for the most part, eerie, modern and polychromatic, with quizzical, Igor Stravinsky-inspired figures bending conventional melody and rhythm. "It's a much more modern experience, one which transforms you, with a very grand, very mysterious, mystical sort of feel," Isbin said. She attacks the opening of "Concert de Gaudi" with a Spanish flourish backed by orchestral overtures before ascending into more airy, modern themes.
"Yi2" (pronounced Y-I-two) mourns and wails, evoking Chinese funeral rituals. Isbin's mimicry of the pipa, a traditional Chinese stringed instrument, was terra incognita for the guitarist who's always looking for new worlds of music to explore. "Tan Dun likes to take a modern instrument, and with that, evoke an ancient one," Isbin said. "It's his style to draw on the resources of both. With the Spanish guitar that I play, he was able to produce an extraordinary synthesis."
Isbin's virtuosity has been her freedom to dabble in many styles. "If Eric Clapton called me up and said, let's do a duet, I'd be just delighted," she said. "I like good music, and to me there are no boundaries to what it is."
© Copyright 2001 The Associated Press


May 30, 2000
Sharon Isbin is at the Pinnacle of a Macho Tradition
By John von Rhein, Chicago Tribune Music Critic
Speaking with Sharon Isbin, you can almost hear her pulling sensuous colors from her guitar. The artist whom one critic has called 'the Monet of the guitar' talks in the melodious cadences of that instrument. The rich play of emotions and moods, the suppleness and beauty of phrasing, that she brings to a Bach lute suite or a Spanish fandango are there as she talks of her life and art.
One of the world's preeminent virtuosos of the classical guitar, Isbin is the first woman to reach the pinnacle of the solo guitar world. For her, it's a world without boundaries.
She has commissioned more new concertos for the instrument than any living guitarist. She has jammed with jazz legend Herb Ellis, Spanish guitar master Laurindo Almeida and bluesman Rory Block. She has explored Appalachian folk music and recorded a Grammy-nominated 'tour' of the Amazon rain forest. She has published an edition of the Bach lute suites with renowned Bach specialist Rosalyn Tureck. And she heads the guitar department she created at the Juilliard School of Music in New York.
The glamorous guitarist even maintains a Web site, www.sharonisbin.com, where you can hear snippets from her albums and peruse 22 magazine covers, each bearing a different color portrait of her. She has attracted a devoted following on both sides of the crossover fence, including pop singer Melissa Etheridge, with whom she jammed at a recent party.
'I just love all styles of music that are of good quality. Around every corner, I keep finding new musical worlds I want to be involved in,' says Isbin.
She will share the music she has discovered in some of those worlds in a solo recital Saturday evening at Pick-Staiger Concert Hall in Evanston. Her program will include selections from her albums 'Dreams of a World' and 'Journey to the Amazon.'
The Minnesota-born Isbin was fortunate to have been able to take lessons with Andrés Segovia, the Spanish master guitarist who did more than anyone to legitimize the classical guitar as a concert instrument during the last century.
But her actual role model was Ida Presti, the French guitarist who, before dying in her early 40s, was the leading woman guitarist of an earlier generation.
Indeed, it's the lack of female role models in this country that is responsible for the solo guitar having attracted relatively few women players, Isbin contends. She also points to how the classical guitar tradition originated in Spanish flamenco music, whose tradition is muy macho. 'Flamenco may be sung or danced by a woman, but the guitarist is almost always a man. Also, most of the people of my generation who came to the guitar were teenage boys who were enamored of rock music and played electric guitar. They heard Segovia recordings and thought, This is kind of cool, and switched over to classical guitar. Since girls really didn't play in rock bands, that transfer didn't happen for them.'
Even so, Isbin reports that the guitar classes she has taught during the past 10 years at Juilliard have attracted men and women players from 15 different countries—though no female guitarists as yet from the United States.
Because there are fewer mainstream works for guitar and orchestra than any other mainstream instrument, Isbin feels a particular responsibility to increase the guitar repertory. To date she has commissioned nine concerti, as well as solo and chamber works, from major composers including John Corigliano, Lukas Foss, Joseph Schwantner, Aaron Jay Kernis, Joan Tower, David Diamond and Ned Rorem. In Lisbon she recently recorded her two newest commissions—concertos by Christopher Rouse and Tan Dun—with the Gulbenkian Foundation Orchestra under Chinese conductor Muhai Tang. The disc will be released by Teldec this fall.
Her dedication to contemporary music has not only added some important new pieces to the guitar's relatively slim catalogue, but it also has fired the imagination of composers and obliged her, in turn, to expand her technique to meet their musical demands.
Her most successful commission has been Corigliano's 'Troubadours.' Since the premiere in 1993 with the St. Paul Chamber Orchestra, Isbin has played the concerto well over 40 times and recorded it. She is scheduled to perform it in Chicago in May 2001 with Symphony II, on the same program as the most popular staple of the modern repertory, Rodrigo's 'Concierto de Aranjuez.'
It took Isbin eight years to persuade Corigliano to write the work. 'He didn't agree until I presented him with the idea of the courtly, romantic French troubadours of 13th Century and suggested that I be the strolling troubadour who interacts with members of the orchestra.'
Making the guitar audible, first from offstage, later when she moved around the stage, required a special means of sound enhancement. Isbin had two of her colleagues at Juilliard design a hidden, wireless sound system. It proved so successful that she has used it for all her solo and concerto appearances since 1994 (see
www.caneaudiosystems.com
). The electronically reinforced sound is as natural and unobtrusive as if you were hearing her play in your living room, the guitarist insists. 'I used it a few years ago when I played with the Chicago Sinfonietta at Orchestra Hall. A number of guitarists came backstage afterward and exclaimed, 'My God, you've got a loud guitar. The sound is incredible!' They had no idea it had been reinforced.'
She says the portable sound system—she remains the only major classical guitarist who uses one—has revolutionized her career. 'This way, the audience can feel the energy of the instrument and I can enjoy performing more, because I don't have to struggle to be heard, especially when I'm up against an entire orchestra. I can do everything I have in my mind and know it will come across.'
Isbin got hooked on the guitar at 9, when her father, a professor of chemical engineering at the University of Minnesota, took the family on a sabbatical to Italy. Her oldest brother expressed an interest in guitar lessons, and their parents arranged for him to study with an Italian pupil of Segovia's.
'When he realized this was classical guitar, not Elvis Presley or the Beatles, he bowed out and I volunteered, not having any idea of what the classical guitar was,' says Isbin.
The resonance of the guitar, the sensual contact of fingers against the strings—everything about the instrument appealed to her at once.
Although Isbin owns and plays several guitars, her preferred instrument is a
10-year-old
guitar made by Thomas Humphrey in New York. 'I enjoy its unusual construction, the way the body narrows toward the fingerboard, allowing for more volume and impact of sound on the wood. It has a round and full treble and it responds quickly to different timbre changes. Playing lyrically depends on how evenly you sustain each note.'
Isbin, who this season has performed more than 60 concerts in America alone, apart from those she's done in Europe and Japan, says she uses transcendental meditation to boost her 'mental stamina' and help her access her 'inner creative powers.'
'Basically, my goal in playing is to become so immersed in the music that nothing else exists except the energy I'm feeling from people and the connections I'm making to the composers and their languages and emotions. That's why it's important I choose music I believe in, music that speaks to me.'
And while the guitarist had to give up her childhood dream of becoming an astronaut, she has made it to the heavens nonetheless. Astronaut Chris Hadfield took one of her CDs, 'American Landscape,' into space in 1995 as a present for a Russian cosmonaut who is an amateur guitarist himself.
Life and art in celestial harmony. That's so Sharon Isbin.


Sunday, February 14, 1999 - Page N2 - Arts and Film
In the Tradition: Sharon Isbin's New and Old Guitar Music
By Richard Dyer, Globe Staff
More than 20 years ago, David Brudnoy called up to say, 'I have this cousin who plays the guitar.' The answer shot back too fast: 'Who doesn't?'
I didn't know then that Brudnoy's cousin was Sharon Isbin. In 1975 she had already won major competitions in Toronto and in Munich; later in that decade she played a wonderful Boston debut recital in First and Second Church and appeared with the Brandenburg Ensemble in Symphony Hall.
Since then, Isbin has become one of the world's most celebrated guitarists—and the first woman to enter the top rank of solo guitarists. Today Isbin has more than 20 CDs to her credit, plays 60 concerts in America every year (and more in Europe and Japan), and heads the guitar department she created at the Juilliard School in New York. One of her CDs has traveled into outer space, and she has her own Web site (www.sharonisbin.com) where you can see a picture of her CD floating weightless.
This afternoon at 3, Isbin returns to Boston to play Joaquin Rodrigo's 'Concierto de Aranjuez' with the Pro Arte Chamber Orchestra under Gisele Ben-Dor in Sanders Theatre. There she will also perform one of the many guitar concertos she has commissioned, 'Troubadours,' by John Corigliano. She has also agreed to play a free half-hour 'aperitif' concert at 2 before the main event; she will play selections from her best-selling, Grammy Award nominated CD 'Journey to the Amazon.'
Speaking by phone from New York last week, Isbin talked about her career and her commitment to new music; she speaks with the vigor, the color, the emotional investment she brings to her playing.
She says she had no intention of becoming a guitarist. 'My father, who is now retired, was a professor of chemical engineering at the University of Minnesota; my mother's side of the family was full of musicians and theater people. I was planning to be a scientist and spent hours dissecting anything that leaped or crawled. I also spent many hours a day on model rockets. When I was 9, our family went on sabbatical to Italy. My oldest brother expressed an interest in taking guitar lessons, but what he had in mind was Elvis Presley. What was available was classical guitar lessons, so I volunteered, not really having any idea of what the classical guitar was. I loved it immediately because it was so exotic, so out of my immediate world, and also because it was so very personal. The resonance spoke to me right away, the contact of fingers against the strings—there was something very sensual about it. After all, you cradle the guitar almost like a human being. This was something very different from my previous experience with the piano.'
Isbin's talent was immediately apparent. Fortunately, she came along in time to take some lessons with the legendary Andres Segovia, who created an honored place for the guitar in the concert world. 'I had a number of lessons with Segovia when he would come to town, and I also traveled to take lessons with him. He was not known for being a great teacher—his approach was to say, 'Do it like I do it.' But what was nice was to hear his sound up close. It was so especially beautiful and remarkable, something to strive for.'
Unfortunately, Isbin was never able to hear in live performance the most prominent woman guitarist of an earlier generation, Ida Presti, who played as half of the famous duo-guitar team with Alexandre Lagoya. 'Ida Presti died in her early 40s, so I never heard her, but she was one of the finest guitarists ever to be produced in France, and she was a role model for me. In France, far more women study guitar than in the United States—I'm sure that the many years of her prominence encouraged that. Today some of my top students have been women. If I ever encountered any prejudice, I wasn't consciously aware of it. Of course, when I would show up for a master class and there would be 40 to 50 male guitarists there, I was very aware of pressure. But that had a positive effect on me—it made me work harder. I didn't want there to be any question about the quality of what I was offering. Nurturing my talent like that laid aside any question anyone might have. Ultimately you are in competition with yourself, and with no one else.'
The Rodrigo 'Concierto de Aranjuez' is the most popular guitar concerto, and one of the most widely performed 20th-century concertos composed for any instrument. Written in 1939, it has been with Isbin throughout her career, and she prizes her personal association both with the piece and its composer, who is 97. 'When I won a competition in 1979 in Spain, Rodrigo heard about it and tracked me down. I met him and his wife and forged a friendship that has lasted ever since. This is a man, blind since the age of 3, who changed the future of the guitar.'
The story behind the piece explains why it has so powerful an effect. 'Rodrigo's wife was expecting her first child, but had had a miscarriage; she was hospitalized, and he didn't know whether she would live or die,' Isbin says. 'He had already begun work on the concerto. Every night he'd return from visiting her, devastated, and sit at the piano; what emerged was a beautiful theme for the second movement—he was remembering their honeymoon, in the Aranjuez, so the music is a mixture of passion for their love and of intense pain and loss. She didn't die until last year, which was devastating to him; he is touched by some kind of cosmic grace—he has such a potent connection to his emotions.'
Isbin has forged her own emotional connection to this piece. 'Two and a half years ago, when my brother was dying of AIDS, he said he wanted my recording of the second movement of this piece played at his memorial service. This sent me into shock—two days later I was scheduled to play just that movement with the Baltimore Symphony. I wondered how I was ever going to get through it, but it went as if he had commanded it. It was one of the most powerful experiences of my life, and now I have that association whenever I play this music.'
Isbin has been interested in extending the repertory for her instrument since she was a teenager. In the 1980s, she embarked on a collaboration with the eminent Bach pianist Rosalyn Tureck that revolutionized the way Bach is interpreted on the guitar, and the two women collaborated on an edition of Bach's lute suites. Isbin has also commissioned many new works for the guitar—including pieces by Aaron Jay Kernis, Lukas Foss, Joseph Schwantner, Christopher Rouse, Ned Rorem, David Diamond, and Bruce McCombie.
'In terms of number of performances, John Corigliano's 'Troubadours' is probably the most successful to date—since the premiere at the St. Paul Chamber Orchestra in 1993, I have played it more than 40 times, and people always love it. It was inspired by the courtly love tradition of the French troubadours, and the piece is conceived as a song by a woman troubadour. It evokes the spirit of the past, a return to childhood innocence, but it is also steeped in sadness and nostalgia because of what happened to the troubadours when they fell out of favor.'
Isbin plays an 11-year-old guitar made by Thomas Humphrey in New York. 'What I like about it is the projection, the very round and full treble, and the ability to respond quickly to different timbre changes. How each note sustains is critical—lyrical playing depends on evenness and balance, the sustain, and the intonation.'
In the Corigliano work, the guitar is first heard offstage, and Isbin must play it while moving around. To make that happen, she had to take a step in a new direction. 'I knew that the sound would require electronic reinforcement, but I wanted to control the quality of the reinforcement, so that it would sound so natural that nobody would know it was there. That required something that no one could see, so it is a wireless sound system. I began to use it not only for 'Troubadors' but also for other concertos and solo dates. It gives the listener the depth, resonance, and roundness of the guitar sound and it sounds as natural as if it were in a living room. The contexts in which most people hear the guitar are very different—in the living room, on a recording, or in a concert hall. What is important to me onstage is that the sound of the instrument should have all the intimacy, the nuances, the wide dynamic range you would hear in a living room or on a recording.'
Isbin says she is the only guitarist so far who has the system. 'It is a pain in the neck to travel with because it weighs 94 pounds in its shipping case. But it has revolutionized my career. It has not proved controversial—quite the opposite. Critics who had no idea it was there write about how easily my unamplified guitar filled the hall! It's not much fun for a performer to struggle to be heard; this way the audience can feel the energy of the instrument. I've had the system for six years now, and since I've had it, I enjoy performing a lot more—I can do everything I have in my mind, and know it will come across.'

June 1996
Sharon Isbin, unplugged
By M.G. Lord
Isbin's intimate style is
bringing her a new audience.
When Sharon Isbin was nine years old, she wanted to be a scientist like her dad. Then she picked up a guitar. Before turning thirty-five, she won first place in the Munich and Toronto classical-music competitions; gave sold-out performances at New York's Avery Fisher Hall and Washington, DC's Kennedy Center; founded the Guitar department at Juilliard; and created Guitarstream, a festival at Carnegie Hall, as well as Guitarjam, a critically acclaimed series on National Public Radio. Isbin, now thirty-nine, has also expanded the guitar repertoire by commissioning new pieces from some of America's greatest composers, including John Corigliano, Lukas Foss, Ned Rorem, David Diamond, Joseph Schwantner, and Joan Tower. At the Aspen Music Festival, which begins on June 28, Isbin will premiere (in America) composer John Duarte's English Suite #6 and perform an homage to Spanish composer Manuel de Falla. Isbin's lyrical playing recalls a human voice—at points bold and passionate, at others tender and intimate. 'The guitar is an instrument you cradle and caress,' she explains. 'You feel the vibration of the wood against your body. It's very sensual.' Isbin's virtuosity has attracted admirers throughout the music world, including Melissa Etheridge, with whom she jammed at a recent party. 'I arranged her song
You Can Sleep While I Drive,
' Isbin recalls, 'because it's soft, lyrical, and works well with nylon strings, unplugged.' Isbin also has fans out of this world: Astronaut Chris Hadfield brought
American Landscapes,
her most recent recording for EMI/Virgin Classics, into space last fall as a present for the Russian cosmonauts.